About Bint Al Bahr Babson Arabians
As Babson Preservationists, we were most influenced by the passion shown by Nellie Jackson, of Jackson's Arabian Nursery of Valley Center, California, USA, who bred horses until she was 94, running her ranch from a wheelchair. She was a wealth of information and inspiration. We have also been fortunate to have met some of the other leading proponents in the many preservationist groups around the country who have also influenced us as we attempt to preserve and promote our Babsons. Other Breeders have taught us a great deal about the patience and passion required to keep their chosen bloodlines available for future generations. There is so much we share and can learn from each other even though we may not have the same breeding groups.
The Babson horses trace to an importation by Henry Babson from Egypt in 1932. Thousands of Arabians today trace in part to the Babson lines. Our dedication is to preserve the Straight Babson Arabians who traces in all lines of their pedigrees to that 1932 importation. We have collected some of the rarer lines in hopes of saving their genetic diversity for future generations. Babsons are known for their sensibility, intelligence, courage, athletic ability, willing temperament and serene beauty. Straight Babson horses are part of the Sheikh Obeyd straight Egyptian and Al Khamsa Arabian groups. Within straight Babson lines there are sub-groups. Identifying these groups is the first step in preserving them. No one sub-group is more important than another. Their importance lies in the diversity they each offer to the future generations.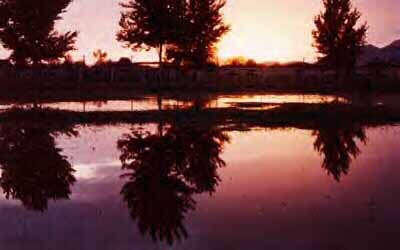 Given any horses from the present or past, my Dream Breeding would be to cross the Babson stallion Fa-Serr (*Fadl x *Bint Serra I) (foaled in 1947) with the Babson mare Maar Jumana (Disaan x Maar Ree) (foaled in 1962). Maar Jumana's blood has been lost to the Babson group but she has bred on as the dam of the well known RDM Maar Hala in other Egyptian lines.
Disaan (Fay-el-Dine x Fa Saana) was the horse that caught our hearts when we were new to Arabians. His influence in Roy and Nellie Jackson's program was the catalysis for our interest in the Babson horse. On visits to the Jackson Arabian Nursery, the Disaan daughters were special favorites of ours. They had a quiet elegance and beauty that greatly appealed to us. Maar Jumana would bring the treasured Jackson lines back into our Babson program. Maar Ree was an aristocrat mare who bred on in many Egyptian programs but has been lost to the Babson group.
Fay-el-Dine is very influential today in our Babson herd. We have percentages of his blood as high as 31% and up to 7 crosses in the same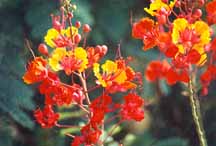 pedigree. The Fay-el-Dine offspring are characterized by a long legged elegance that we find both athletic and very beautiful. In our Straight Babson group we have Fay-el-Dine blood through Aaroufa, Fay-Negma, Fay Sabbah, Nadra, Fay Khedena, Saaba, Fay Dalla and Fay el Aba. We also have a couple of the very rare Babsons who do not have Fay-el-Dine in the pedigree.
Our passion to preserve the Babson horse has led us to select some older stallions, horses that are close to the original Babson import group from 1932. For example, Ahmed Fabah was a grandson of Babson Imports *Fadl and *Bint Bint Sabbah. This covers 64 years in only 2 generations! Although Ahmed is now gone we look forward to continuing his influence through a few frozen straws. We have carefully chosen both our stallions and broodmares to promote a genetic diversity within our program.
With an Equine Reproduction Veterinary facility next door we are able to provide stallion services to breeders in other states interested in preserving these historic lines.
| | |
| --- | --- |
| | Becoming a preservationist breeder in any of the many preservation groups is not for the faint of heart. Each year horses are lost to each blood group without replacement. It is a great triumph for all of us when a rare old stallion or mare is replaced. Each carefully planned foal gives a hope for the future for preservationists, what ever our chosen group. We feel very fortunate to have these strong wonderful lines that were treasured by the breeders who came before us. |
| | |